CINCINNATI — How cool would it be to have a piece of your favorite basketball team's court? Like the one LeBron played on in Cleveland to win the world title, for example.
One Cincinnati business is making that a reality.
---
What You Need To Know
Artsman, a local Cincinnati business, is the only of its kind to take in championship basketball courts and create custom memorabilia pieces for fans
Chris Rose came up with the idea several years ago and it all started with the Cleveland Cavaliers 2016 NBA Championship court
Now, the business has more courts than they ever thought possible including the Lakers, Virginia, Baylor, Kansas, North Carolina and the Milwaukee Bucks
Each piece of court is custom made into one-of-a-kind memorabilia including cuff links, trays, bottle openers and even desks
---
​​​In a warehouse full of pallets, is something much more than that. And not many people know it's right here in Cincinnati.
It's the infamous Lakers court.
Yes, that Lakers court  — the one Kobe Bryant won five championships on.
"This is a unicorn," Chris Rose, the director of product development for Artsman said. "It's a very rare, rare, rare court."
Rose came up with the idea to bring in basketball courts and repurpose them into memorabilia several years ago.
And now, he has more courts than he ever thought he would, including Virginia's National Championship court, Baylor's National Championship court, Xavier's court, North Carolina, Kansas and the 2016 NBA champion's court from the Cleveland Cavaliers. 
And most recently, the 2021 NBA champions Milwaukee Bucks court.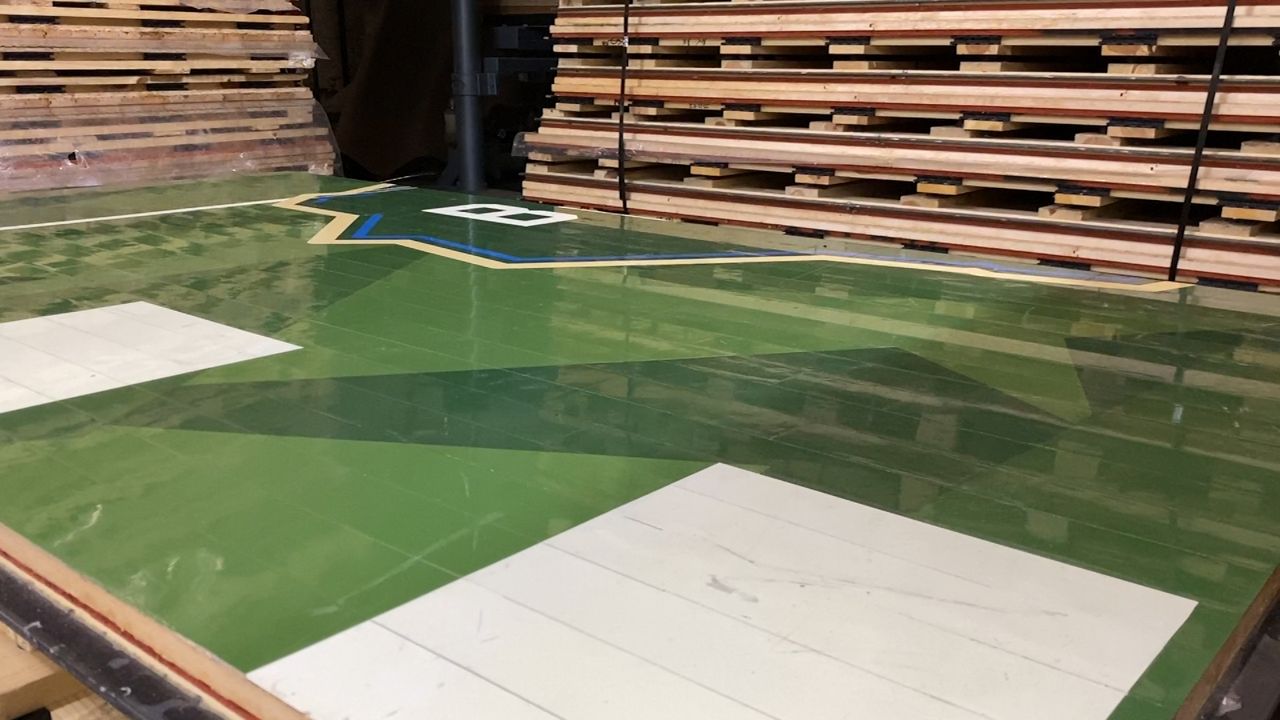 But the stack of courts won't stay like this for long.
"All these stacks right here are the Milwaukee Bucks court," Rose said. "This will all be turned into product in the next several months."
Rose and his team determine what pieces of each court they use to create something new.
"There's a lot of artistry that goes into actually making these things which is really unbelievable," Rose said. "So we like to translate some of that artistry into the product to the best of our ability."
From deconstructing the court, to creating display items, it's all done in-house in their secure warehouse in Cincinnati.
"These are the guys that are actually making some of the bases that some of our products will actually go on," Rose said.
From there, each piece of the court is constructed into a custom piece.
Rose's business partner Kelly Smith said they make items in all price ranges.
"It gives people within a decent price point, it gives people something to hold and hang on to," Smith said.
From custom trays to display pieces, there's no limit to what Artsman creates.
For Rose, it's a perfect piece to his other venture — a sports bar.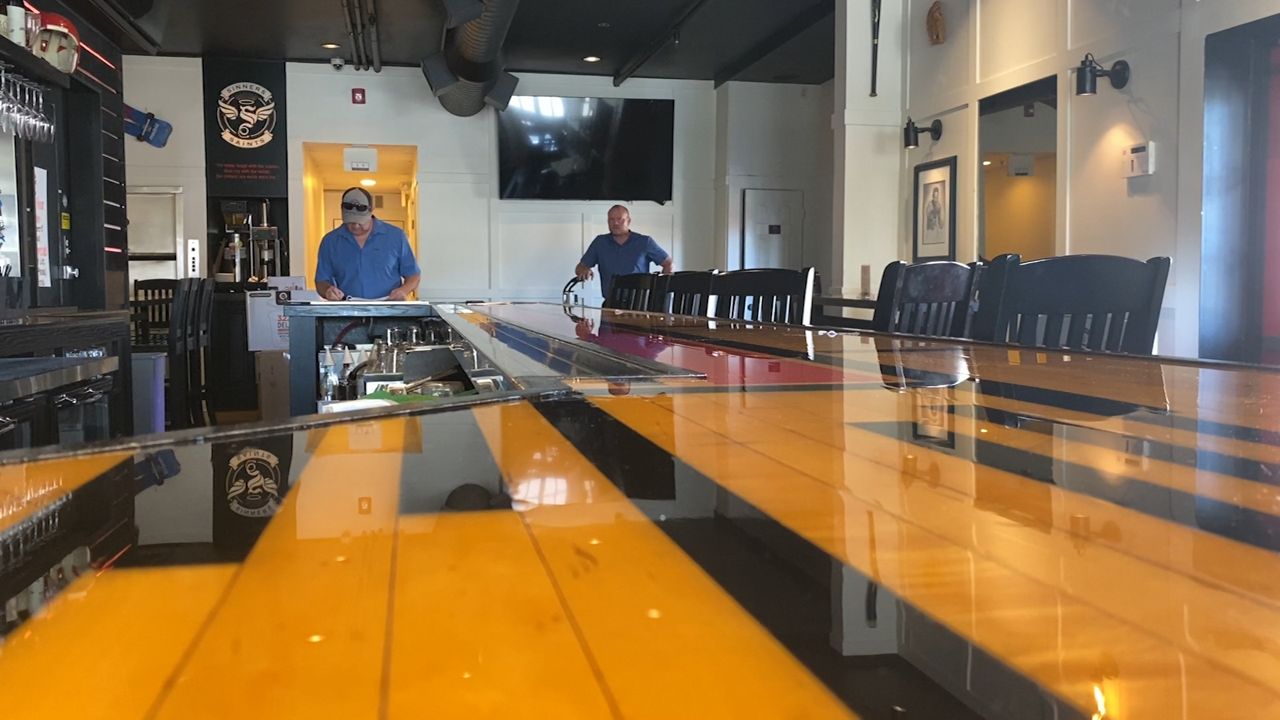 "We really wanted people to just come and experience and eat and be a part of it," Rose said.