On Oct. 28 & 29, the design event of the year will descend on Over-the-Rhine. With more than 100 specialty vendors, multiple speaker events and a special Cincinnati Design Experience, this is an event industry professionals and design-lovers alike will not want to miss.
DesignBuildCincy was started in 2014 by local event organizer and promoter Doug Hart in an effort to draw attention to Cincinnati's strong architecture and design community. A design-lover himself, Hart felt the region's largest home expo events catered too much to mass production and off-the-shelf sales. In response, DesignBuildCincy is a highly-curated event featuring the region's premiere designers, fabricators, architects and contractors.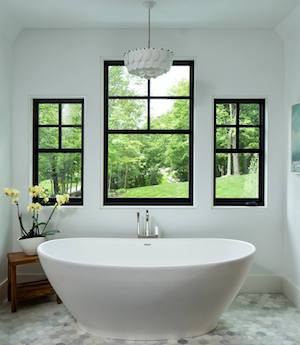 Hart says this event will be fun for anyone working in the industry, as well as those who simply appreciate good design. In particular, Hart has curated the event for "people that are doing a residential or small commercial project and need an architect, contractor or designer and want to find neat products for that project." He's sure they'll find exactly what they're looking for.
Among the 110 exhibitors that will be featured this year are artisans, architects, craftsmen, contractors, designers, fabricators, suppliers and manufacturers. The event emphasizes local, highly specialized and custom products. Recent additions to the vendor list include Amy Youngblood Interiors in OTR and the Timber Group, which specializes in timber frame construction and reused timber projects.
Landscape architect Gayle Frazer is another recent addition. Though not new to the region, she is new to DesignBuildCincy and is excited to participate in such a professional, high-level event.
"I'm honestly looking forward to interacting with the other professionals there as much as the attendees," Frazer says. Her expertise is in projects like outdoor fireplaces and fire pits, covered porches and pavilions, water features, pools and other outdoor features. Her role during a project is to connect the varying elements of a large-scale outdoor concept into one cohesive design for her clients.
"I look forward to meeting and serving homeowners who want to connect their outdoor space with the house. I want to draw them to be out and enjoy God's creation with all the textures, colors, sounds, smells and changes in seasons."
In addition to the new vendors for this year's event, a new feature for 2017 is the Cincinnati Design Experience, which features gathering spaces within the expo that are curated by the likes of Modern Makers, Urban Blooms and Collective Espresso.
"These spaces will provide seating in a designed environment to encourage networking and lingering," says Hart. "We are hoping to create a more connected community of designers, artisans and contractors."
For an extra $10, attendees will have the option of sitting in on Saturday's scheduled talks by the likes of HGTV celebrity Chip Wade, renowned designer Doug Durbin and urban designer/developer Carrie Strickland. On Saturday, a Soapbox speaker event will feature leaders in Cincinnati's architecture and planning communities discussing the innovative designs currently on the city's drawing board.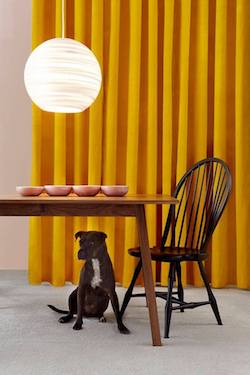 Come for design, stay to experience Cincinnati
One major perk to attending this year's DesignBuildCincy event is its location in OTR, where many of Cincinnati's design and arts initiatives were born. The neighborhood is also home to hundreds of industry professionals.
DesignBuildCincy's expo and scheduled events will take place in two of Cincinnati's most iconic cultural institutions: Music Hall and Memorial Hall. Music Hall re-opened just last week, following an impressive $135 million restoration and renovation project.
The rest of the neighborhood will be on display during DesignBuildCincy too. While in town for the event, Hart encourages attendees to leave room for enjoying the city. At the top of his to-do list is a visit to historic Findlay Market or Taft's Ale House to see the interplay between historic architecture and modern use. Hart recommends other stops at the Art Academy of Cincinnati, Uptown Arts and the Symphony Hotel.
Hart expects as many as 2,500 attendees at this year's DesignBuildCincy and hopes it will be a catalyst for even more fine design programming in the future.
"I am excited about the potential for the DesignBuildCincy weekend to create more awareness of our area's design resources and more collaboration among our visitors and vendors on interesting projects," Hart says.
How to attend
General admission to DesignBuildCincy 2017 is $10; purchase tickets online or at the door. Children under 13 are free.
Tickets for Chip Wade, Doug Durban, Carrie Strickland and the Soapbox Speaker Series "Designing Cincinnati's Future" are between $10-25. DesignBuildCincy ticket purchasers receive complimentary admission to all five Soapbox Speaker Series presentations between noon and 2 p.m.
Support for this series is provided in partnership with DesignBuildCincy.