On Oct. 28 and 29, DesignBuildCincy returns to Over-the-Rhine, putting Cincinnati's design and architecture communities on full display. Now in its third year, the event will feature an expo-style design show at historic Music Hall, as well as special guest speakers on Saturday at Memorial Hall.
DesignBuildCincy's creator Doug Hart promises an intimate setting for local architects, contractors, fabricators, artisans and everyday design lovers to gather together in appreciation of the work produced by strong design communities here and elsewhere.
As part of DesignBuildCincy, Soapbox will host a speaker series from 12 to 2 p.m. on Saturday at Memorial Hall entitled Designing Cincinnati's Future. The event will feature presentations of five game-changing designs from Cincinnati's architecture and planning community. The fast-paced, two-hour immersion will give attendees a glimpse into some of the futuristic ideas that are currently on the drawing board.
Below is a short preview of what visitors can expect from the speaker series. Tickets are available here.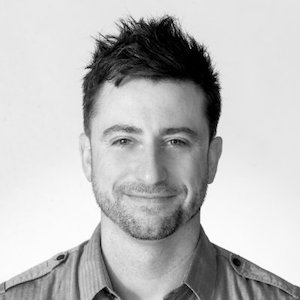 Aaron Bradley, UC Design + Arts InitiativeThe Future of Work: Creating the Creative Class
Aaron Bradley, UC Design + Arts Initiatives; Dominic Iacobucci, BHDP
This session will share insights from ongoing action research on the changing perceptions, priorities, experiences and values that are shaping the emerging workforce in the creative sector — a workforce that will be largely dominated by millennials. Insights will include specific feedback from millennial designers and how their experiences and perceptions correlate with larger societal trends and the human experience. These trends, coupled with blurring discipline lines in the creative industry and university settings are working in tandem to create the new "creative class" in Cincinnati and beyond.
The presentation will be led by Dominic Iacobucci, partner and workplace client leader at BHDP, a full-service architecture firm that specializes in designs for the workplace, retail, higher education, science and industrial organizations worldwide.
Iacobucci will share presenting responsibilities with Aaron Bradley, assistant design professor and advisor in UC's DAAP program.
"My role has a specific emphasis on teaching courses and facilitating programs that are experiential and have integrated theoretical concepts with practical applications," Bradley says.
Chad Edwards, emersion DESIGNHealing the Divide: Decking Over Fort Washington Way
Chad Edwards, emersion DESIGN; Chris Hermann, MKSK; Stephen Sendelbeck, Architectural Foundation
In this Japanese pecha-kucha style presentation — where 20 slides are shown for 20 seconds — three specialists will address the different benefits and challenges related to building a series of decks over the I-75/I-71 Fort Washington Way interchange along Cincinnati's downtown riverfront. The speakers will cover the design possibilities, construction challenges and financing.
One expert leading the discussion is Stephen Sendelbeck, executive director for the Architectural Foundation of Cincinnati, a nonprofit focused on educating the public about the value and impact of architecture and design in the community. In addition to participating in this event, the AFC has organized the Doors Open Over-the-Rhine architectural tour from 12-5 p.m. on Sunday, October 29.
Chad Edwards is a principal with emersion DESIGN, a collaborative architecture, interiors, sustainability, planning and engineering practice. MKSK focuses on landscape architecture, urban design and planning. Hermann is a principal city and regional planner for the group.
Ollie Kroner, City of Cincinnati's OESThe Impact of Climate Change in Urban Communities
Ollie Kroner, City of Cincinnati, Office of Environment & Sustainability
As the City of Cincinnati's sustainability coordinator, Ollie Kroner will walk attendees through the impact climate change is having in urban communities and the steps Cincinnati is taking to address the issue.
The City's OES offers active programs to help residents and local businesses tackle issues with air quality, brownfield redevelopment, climate protection, energy management, environmental compliance, environmental justice, green roofing, urban agriculture, recycling and waste reduction.
Kroner is responsible for advancing and tracking the sustainability and resiliency recommendations of the Green Cincinnati Plan, which was adopted in 2008 and revised in 2013 to include a comprehensive set of recommendations for addressing global climate change as a city and region. Kroner liaises with city and community members to identify and implement strategies to prepare the city to implement national and global environmental sustainability measures.
Designing and Building at an Architectural Scale
Architects Terry Boling and Jose Garcia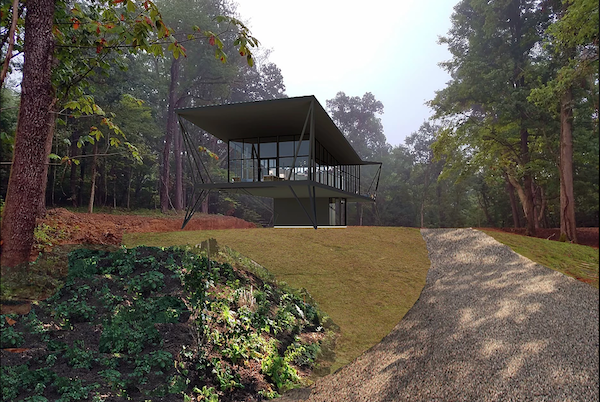 Jose Garcia's Black Horse Farmhouse (Photo: josegarciadesign.com)
Boling is an award-winning practitioner, builder and DAAP educator. Garcia is the owner and founder of Jose Garcia Design, a design-build team that takes a holistic approach to designing buildings — inside and out.
No Place. Show Place: An [un]Curated Conversation
Vincent Sansalone and Whitney Hamaker, DPMT7
This segment is described by presenters Vincent Sansalone and Whitney Hamaker as, "[A] speculative proposal[s]' engaging negative space embedded in the urban fabric as a persistent [i]allusion." The pair are partners at DPMT7, a research-based design studio at UC. The studio recently closed an exhibit at Cincinnati's Alice F. and Harris K. Weston Art Gallery.
Look for ongoing coverage of DesignBuildCincy in subsequent weekly issues of Soapbox leading up to the events Oct. 28 and 29. Support for this series is provided in partnership with DesignBuildCincy.